Take dog and cat to the hotel during your vacation
On the eve of your vacation, you wonder if you will succeed in finding a solution to take your dog or your cat to the hotel during your vacation . This question should not become a headache. Indeed, you should know that there are always solutions to go on vacation with your pet . More and more vacation rentals and hotels are accepting pets . And for good reason, it is sad to see each year the increasing number of animals collected in the shelters of the SPA… At Hotel Point France , we are committed to facilitating your stay with your pet . As a dog & cat friendly hotel , we are delighted to welcome you and your little companions.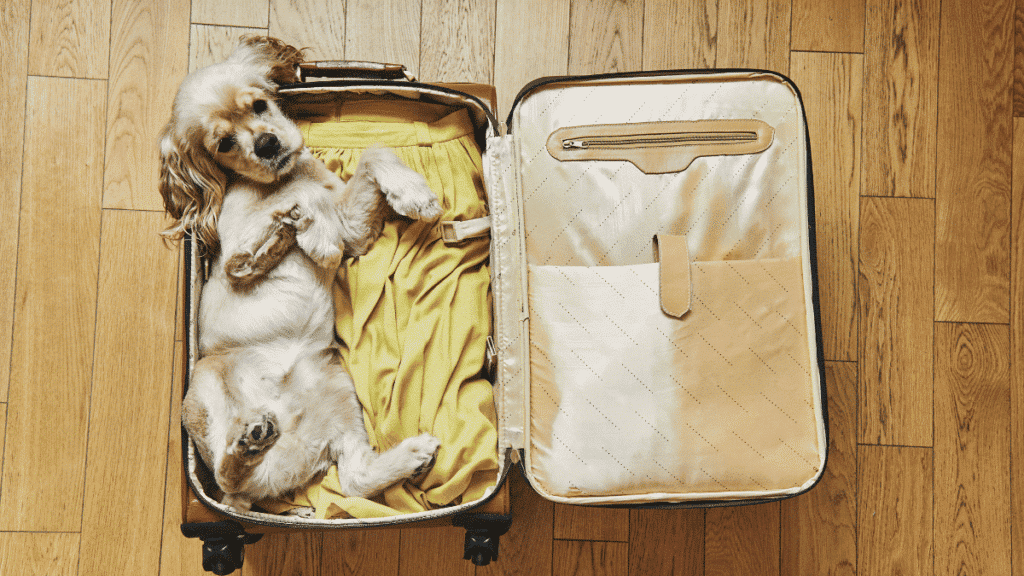 Traveling with your dog and cat
So, you will understand, traveling with your pet is quite possible. However, this requires a bit of organization. This is especially the case if you are traveling by public transport such as train or plane . It is possible to travel with your dog or cat by train and plane . On the other hand, it is necessary to respect the regulations put in place within the framework of the trip.
By train
For example, with the SNCF when you buy a ticket to go on vacation, you can also buy a ticket for your pet . The price is adjusted according to its size. Then, you will have to respect the regulations in force on board the train. SNCF accepts small animals in a closed bag or basket. It also accepts muzzled dogs and guide dogs . For guide dogs , the ticket is free.
By plane
If you are traveling by plane , however, you should choose your airline carefully. Indeed, if Air France accepts animals , this is not the case, for example, with Easyjet or Ryanair.
During your trip, if your pet is in a transport cage, it will also be necessary to ensure that the latter offers him enough air and space .
If your animal tends to be restless in transport, it is possible to visit your veterinarian to benefit from his advice before the trip.
In addition, be sure to indicate all of your pet 's information inside the cage. You can write down his name, his chip number, your name, your telephone number and your address. Finally, before leaving, do not forget your documents, especially for a departure abroad. Your animal must be chipped, vaccinated and have an up-to-date health record.
Come to the hotel with your pet, dog and cat.
Bringing your dog or your cat to the hotel is possible. Indeed, Hotel Point France is pleased to welcome pets. The reception of your animal is possible with a supplement of 20 euros per animal and per night . This rate is not applicable for service animals. There is no additional charge for these. If you have any doubts with your animal, do not hesitate to contact the Hotel . We can answer all of your questions. We can also adapt our offer as well as possible in order to offer you a room in accordance with your needs and those of your animal.
Finally, if your pet really cannot come with you for a particular reason, consider pet hotels . If the masters go on vacation at the Hotel, the dogs and cats also have a dedicated accommodation solution.