Bienvenue à l'Hôtel Point France,
Hôtel à Arcachon !
The best hotel in Arcachon? Certainly Hotel Point France, a 4-star establishment, and the essential place for your holidays in the Bassin d'Arcachon. The Hotel Point France welcomes you facing the beach in the city center of Arcachon, in the heart of the Bassin d'Arcachon. It is also in the immediate vicinity of Château Deganne and the Palais des Congrès. For your choice of hotel during your holidays or your professional events, Arcachon is the best destination! So dream with us…
Un cadre d'exception
Le Bassin d'Arcachon
de mars à novembre
Un accueil avec le sens du détail pour votre hôtel à Arcachon
You will be able to enjoy your leisure stays, your vacations or your business trips with complete peace of mind. Indeed, for your outings, the Casino d'Arcachon is located just below the Hotel. The Théâtre de l'Olympia also offers, a 2-minute walk away, various shows throughout your stay. A stone's throw from the beach, let yourself be carried away by the intoxicating sea air of the Bassin….
At the heart of your hotel in Arcachon, enjoy a panoramic view of the beach and the Bassin d'Arcachon from the terrace. Also enjoy delicious breakfasts served in your room and the immediate proximity to the beach… Why refuse to spend your holidays in a hotel with your feet in the water? We welcome you from March to November, the best time to come to Arcachon!
Des chambres ouvertes sur l'exterieur

Feet in the water, some with a view of the Basin, our rooms all have a terrace or a balcony so that you can breathe the iodized air in complete peace of mind. What also to live a unique experience on the Bassin d'Arcachon, with an exceptional view on the seafront.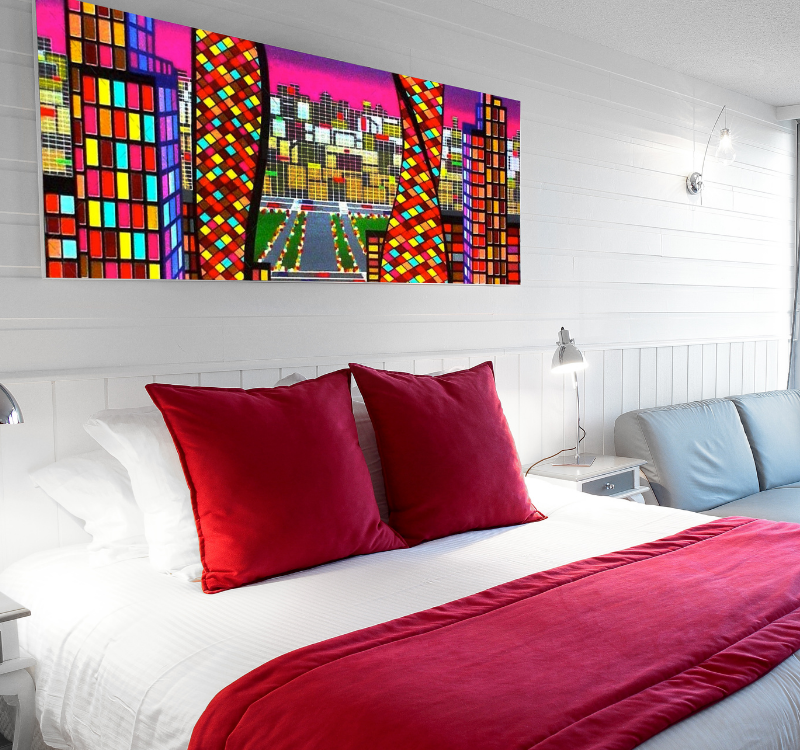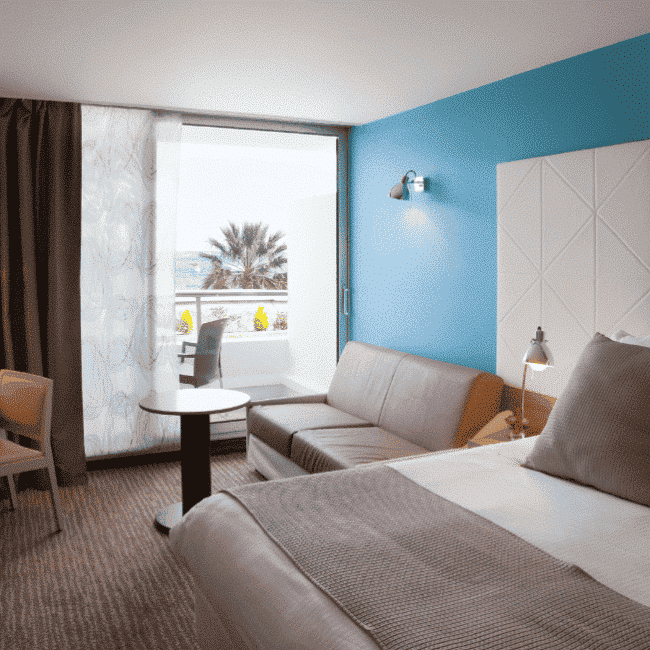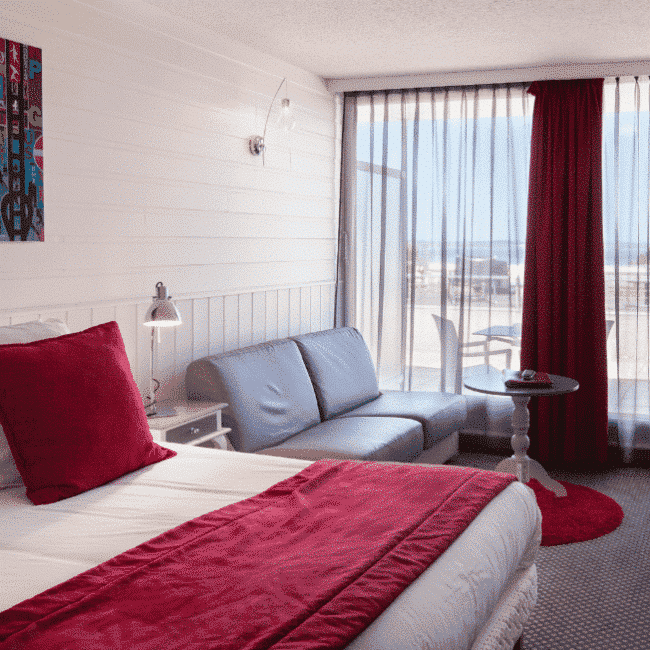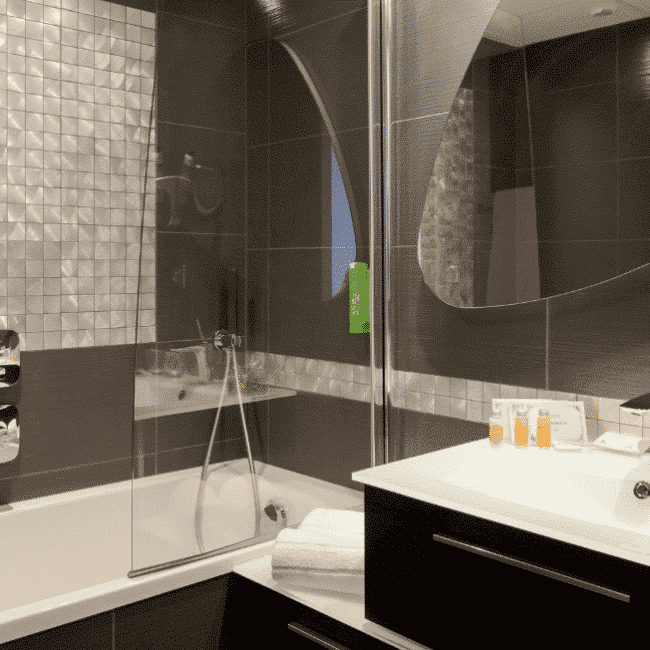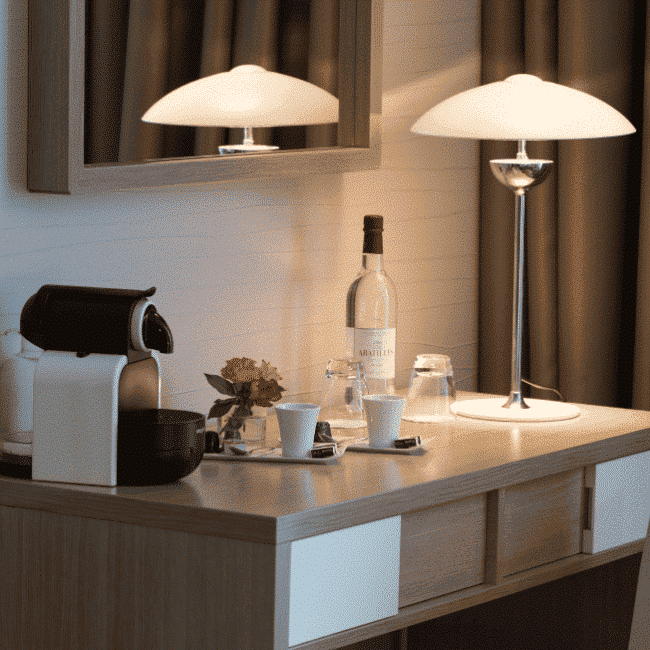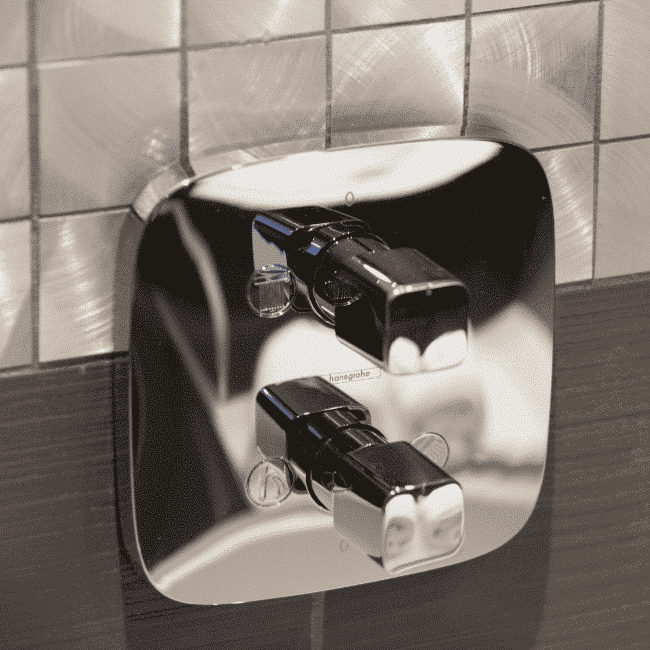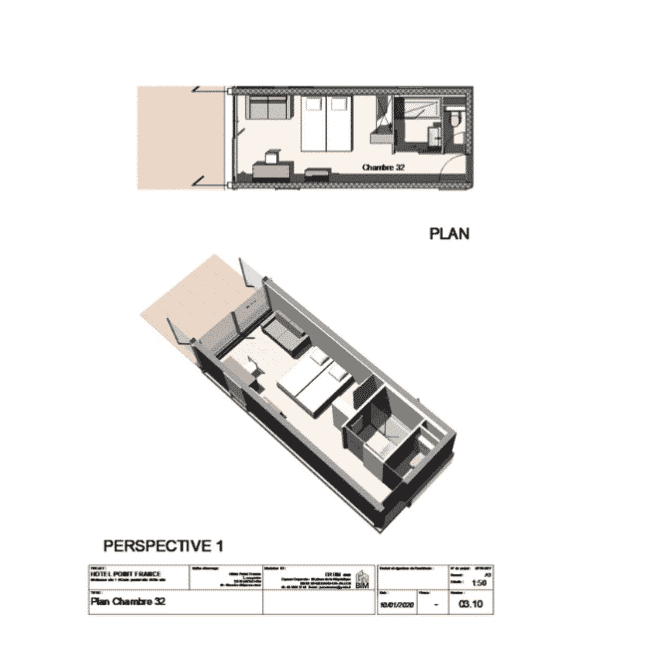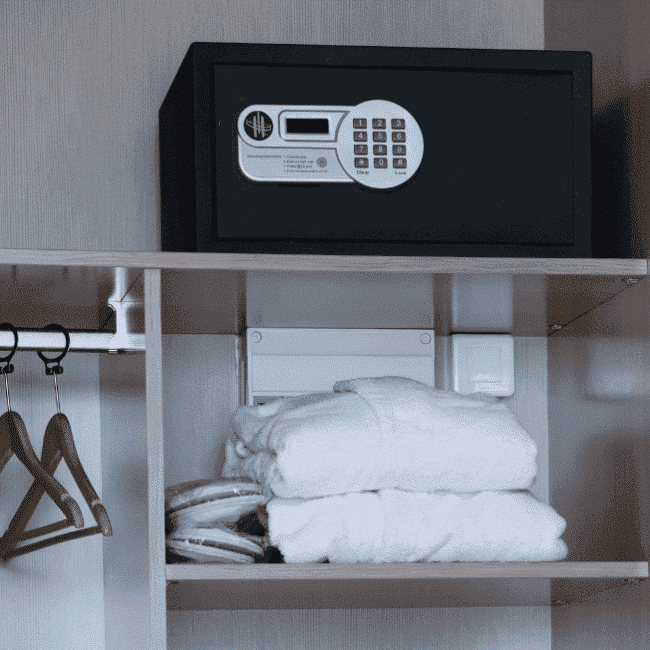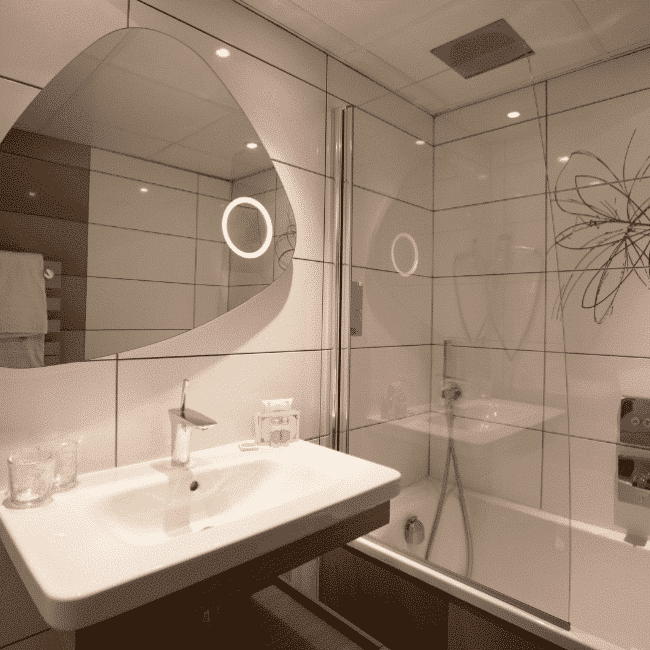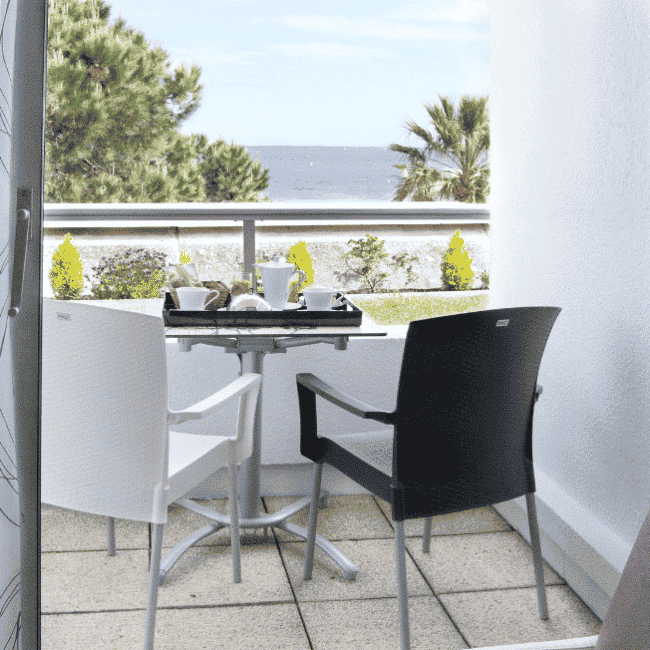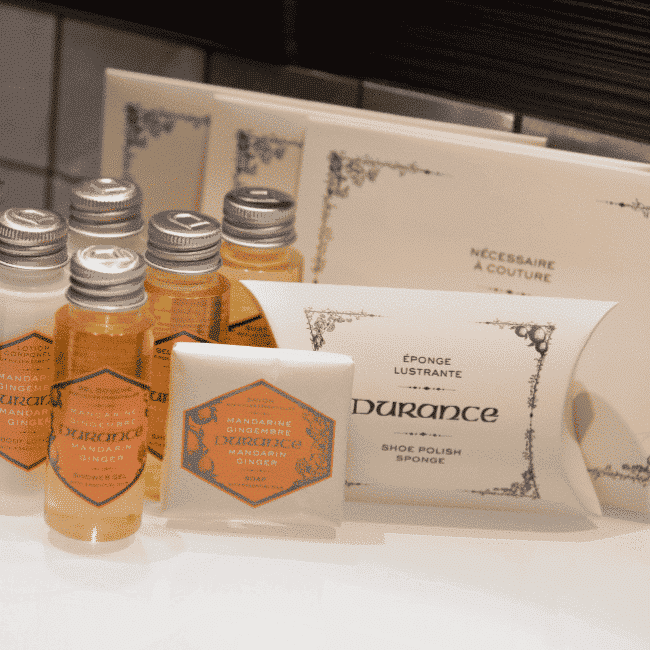 Au sein de l'Hôtel Point France, nous vous proposons de séjourner dans l'une de nos chambres Deluxe avec vue sur mer.
Amenities
Blanchisserie / laverie (en option)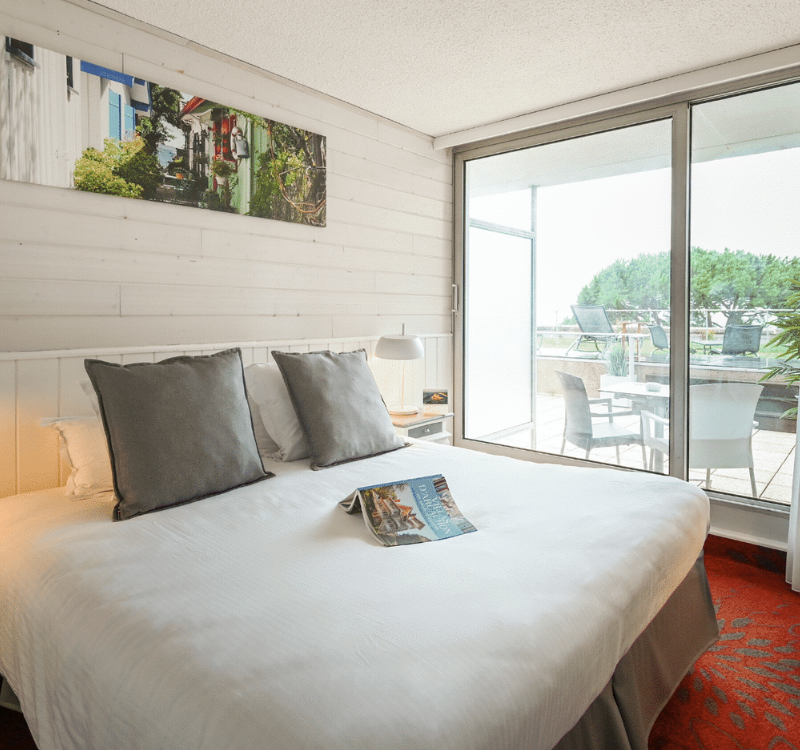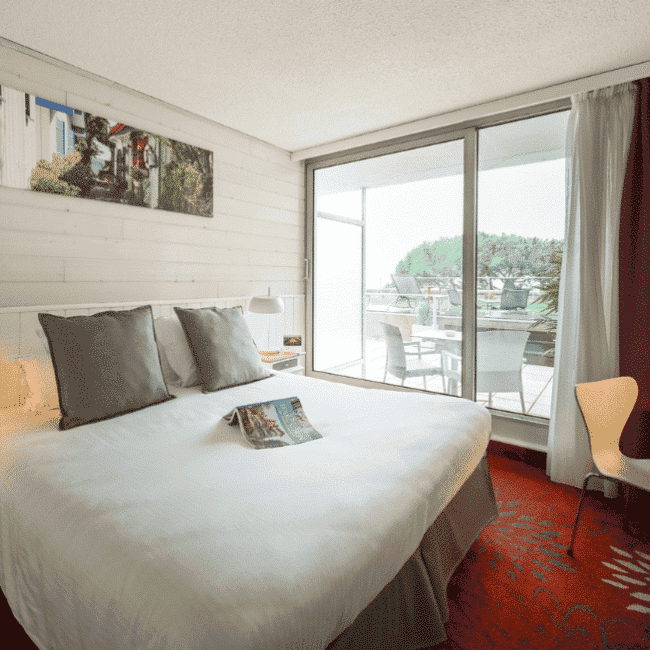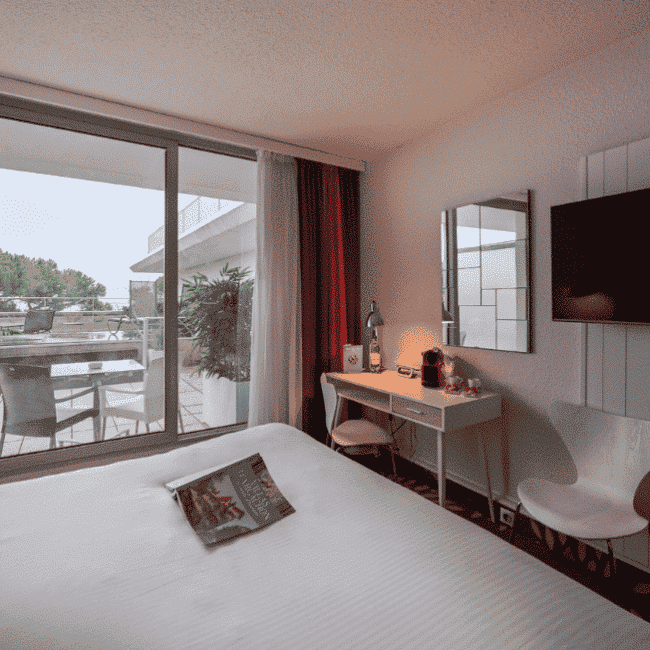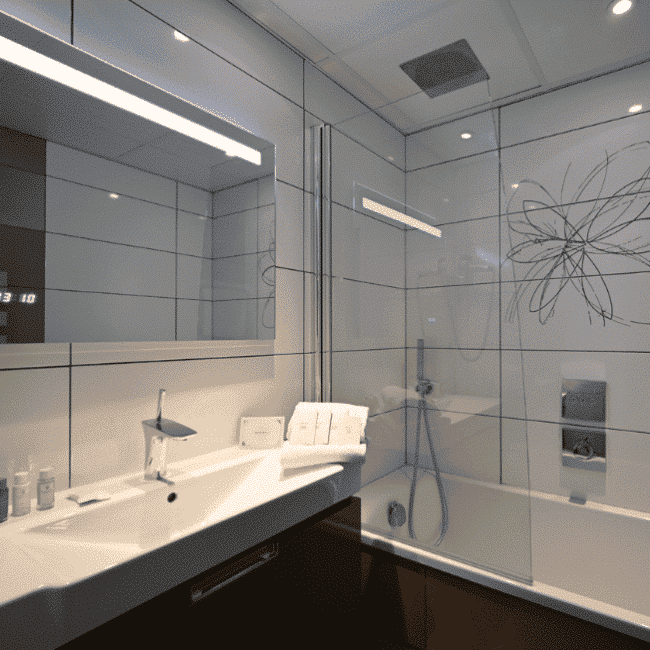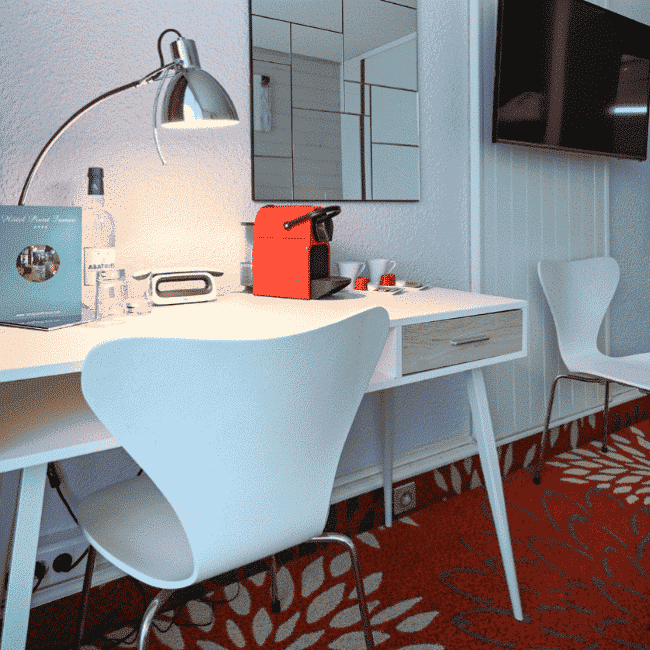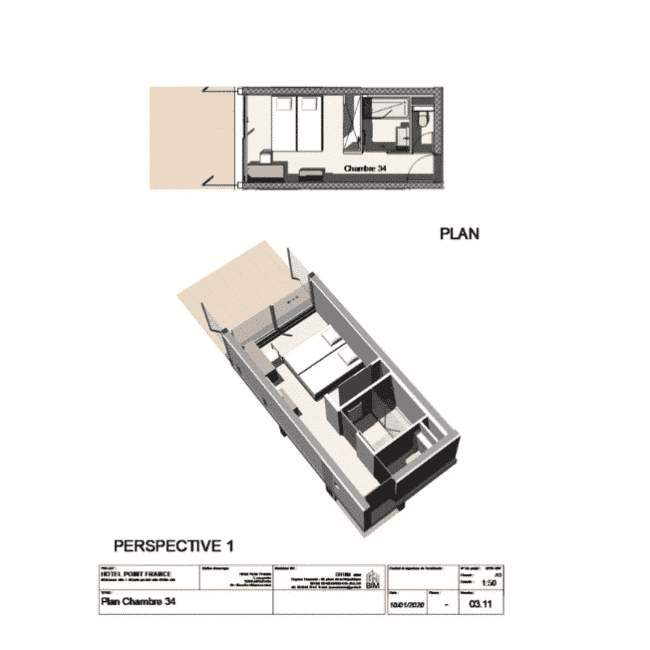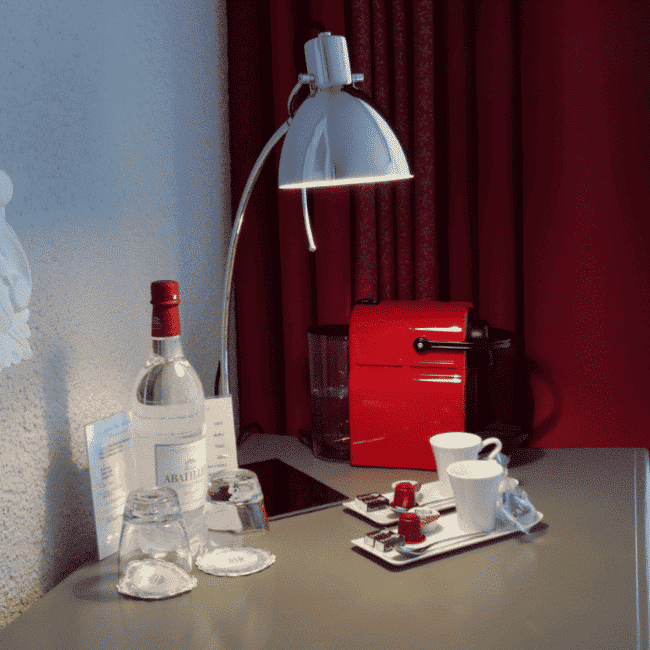 Située en front de mer, votre chambre vous offre un séjour avec une vue prenante sur la plage centrale d'Arcachon. 
Amenities
Blanchisserie / laverie (en option)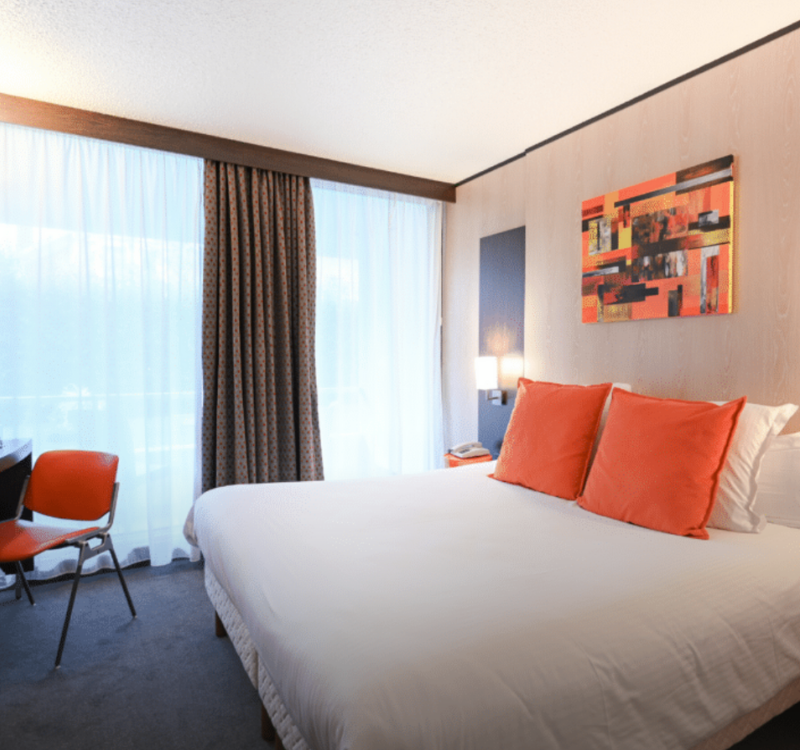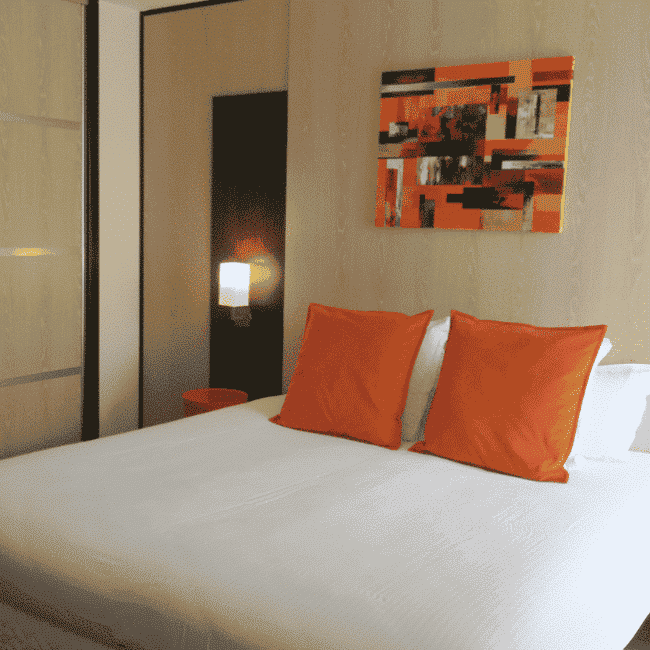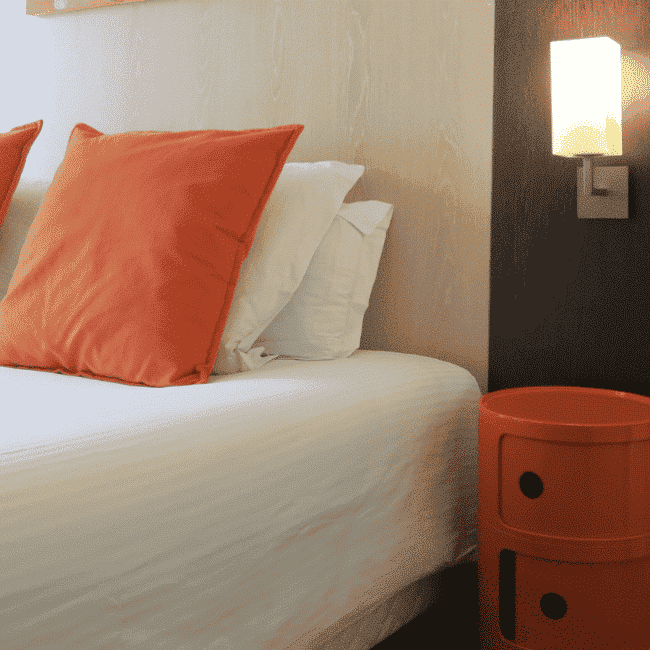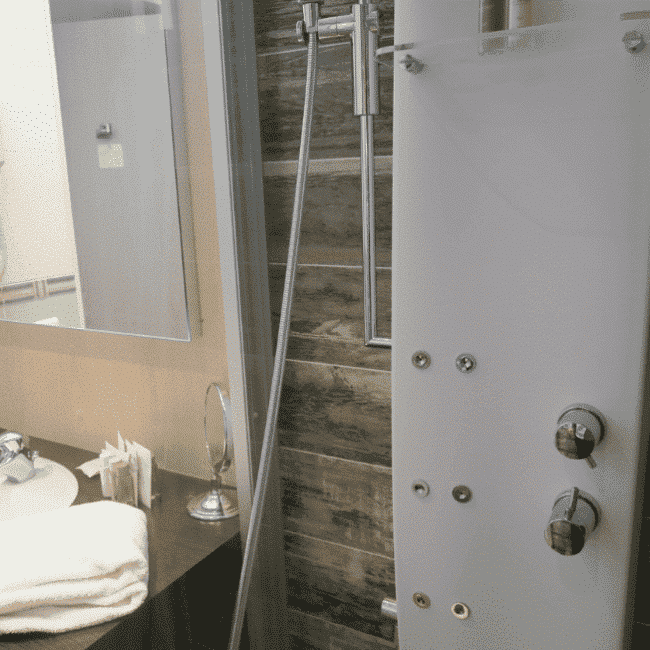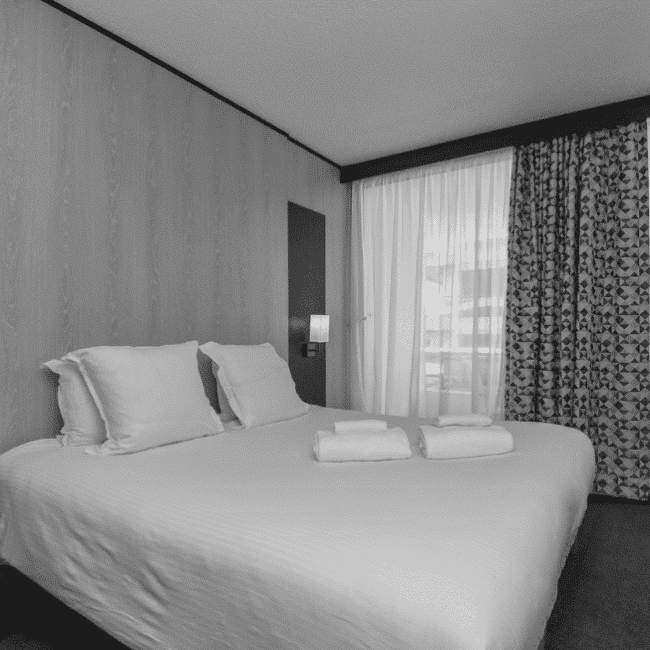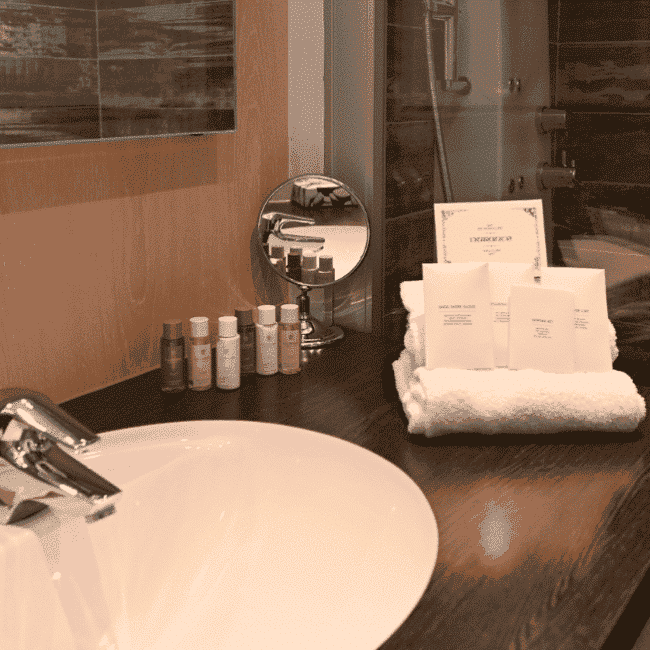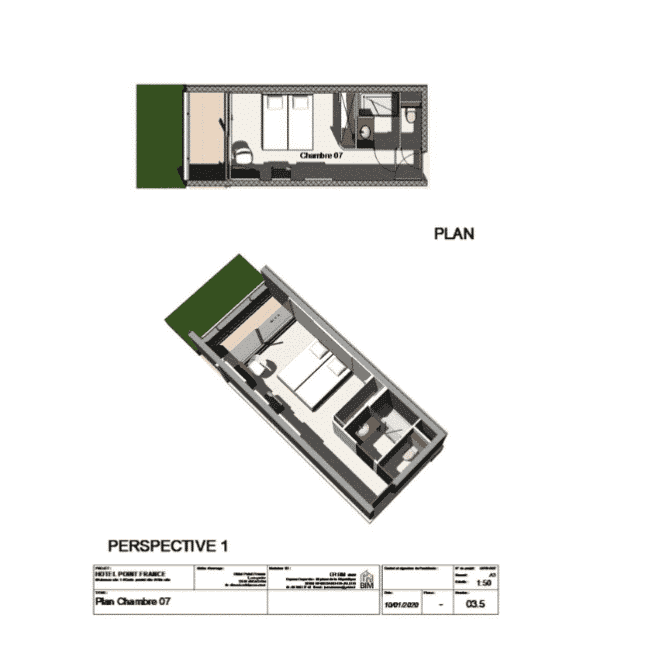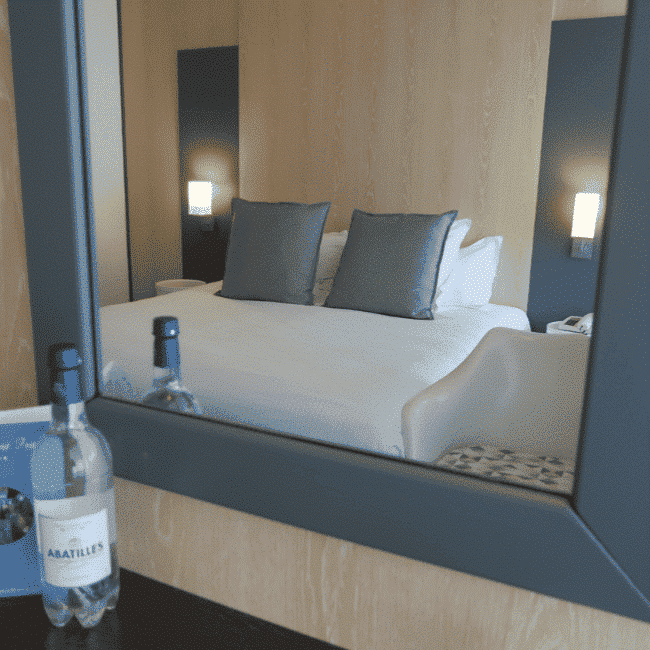 Pratique et élégante, notre chambre classique dispose de tout le confort pour rendre votre séjour agréable sur Arcachon.
Amenities
Blanchisserie / laverie (en option)
For your business trips to the hotel, come to Arcachon with peace of mind!
We also support you in the organization of your seminars, meetings or incentives. In small groups, meet your customers, your partners… Or organize an event with your collaborators to celebrate the good results of the year.